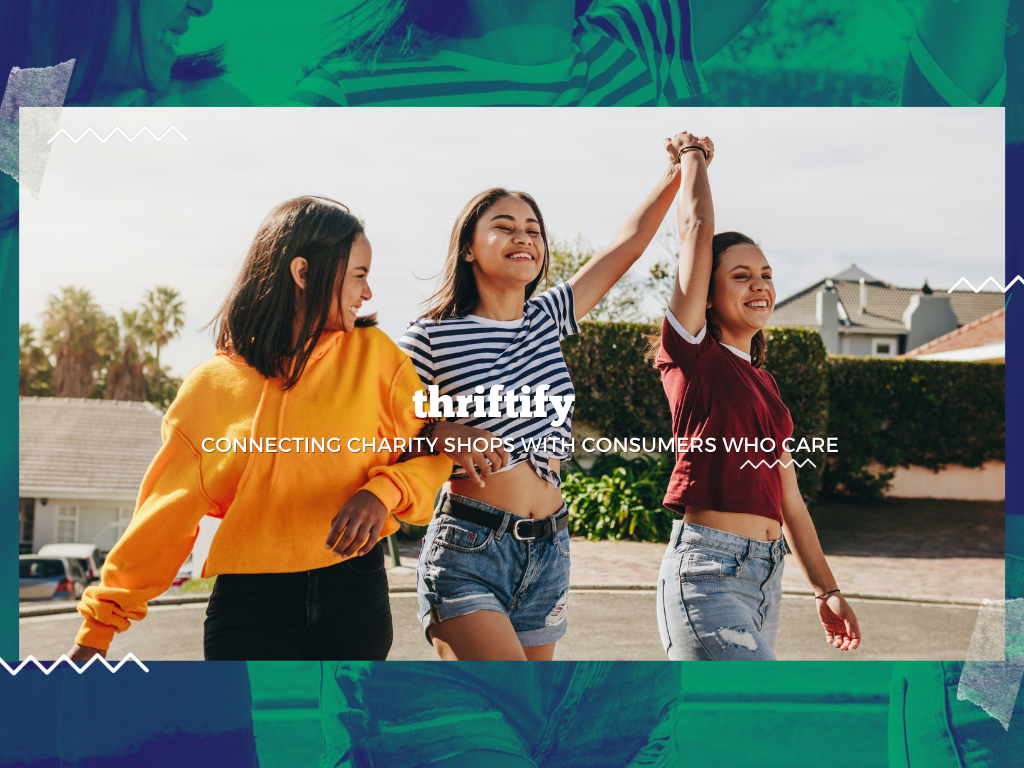 Our very own sustainable fashion queen, Abigail McDonnell – better known as @alittlegail – has been good enough to share a little about her own sustainable fashion journey with us but get this! She is also going to tell us about this amazing Irish business Thriftify. This business is making sustainable fashion a whole lot easier as it allows people to shop at charity shops from the comfort of your own home. How cool is that?
So, I think it's about time we heard from Abigail 😉
Hey Guys! There was a time where I was obsessed with fast fashion. I would have deliveries from online stores every second day, full of clothes I would never wear or even take the tag off.
In 2018, when watching content and videos by Keelin Moncrieff (@kee_mon), I began to learn a lot about the fast fashion industry and decided I didn't want to partake in it any further.
Since then I haven't looked back and I've become sort of a sustainable fashion fanatic. I've discovered a new way to enhance and develop my style without feeling guilty about the questionable ethics of the fast fashion industry.
Through sustainable fashion, I really feel that I can express myself more creatively and have absolutely loved the process of learning more about sustainability.
Today we're going to be looking at an amazing Irish website called Thriftify, founded by Rónán Ó Dálaigh.
So what is Thriftify?
Well from the website itself, Thriftify is ' the platform creating a movement of positive purchasing by connecting charity shops with consumers who care.'
What an amazing idea right? Shopping in charity shops is one of my favourite ways to shop sustainably but because of the pandemic and social distancing, going out shopping has understandably made me a little nervous.
With Thriftify you can shop through your fav charity shops from the comfort of your couch! Supporting a charity, an Irish business and getting something nice for yourself? What more could you want!
Thriftify really has EVERYTHING covered, from fashion to homeware to even a full section dedicated to Maura Higgins? The dream.
I had a snoop around the Thriftify website to pick out some of my fave items to share with you all.
First up we have this:
This beautiful book entitled: Calm: Thoughts and Quotations for Every Day
Originally from St Vincent De Paul in Cork, this book would be so lovely to carry around should you need a calming thought during the middle of a hectic day! And only costing €2.04 as well is amazing!
I personally love buying second-hand books, the smell, the little notes from previous owners, so lovely!
Next up I found this beautiful checkered blazer:
If you know me, I am an absolute sucker for a blazer! They can smarten up any outfit and really add a Girl Boss vibe to every look!
This blazer is brand new with tags! Which you may find surprising for a charity shop but is way more common than you think.
This blazer is originally from Oxfam Ireland and is priced at 25.00, perfect for those cold Autumn evenings coming up!
The last item that caught my eye is this amazing pair of bright orange converse!
I love a good pair of converse, they are great quality shoes and never really go out of style!
And hello, October? Halloween? Bright Orange Converse? Just makes sense right!
These shoes originally from BHF Newry come in at €33.32, a fraction of the cost of buying these full priced!
Thriftify is an absolutely amazing website and with Christmas just around the corner, instead of heading to Amazon, as usual, check out Thriftify instead to support Irish, support charity, and make a difference!
Irish businesses and charities need our support now more than ever.
You can also check out my Instagram (@alittlegail) to check out some of my sustainably bought outfits!