When you're feeling low, or unsure, or lost, or broken, and you need the universe to send you a sign, 99.9% of the time, a Rupi Kaur poem will show up in your Instagram feed and you will wonder how she knows and understands your soul on a cellular and cosmic level.
At 27, Rupi is a two times New York Times bestselling author and poet, and her work is really outstanding, but also accessible. She manages to say in a couple of lines what takes many pages and pages of useless and pointless words. She is authentic and vulnerable, sharing her thoughts on abuse, femininity, beauty, love, pain and identity
Our very favourite poem is one that sums up everything the Shona Project stands for…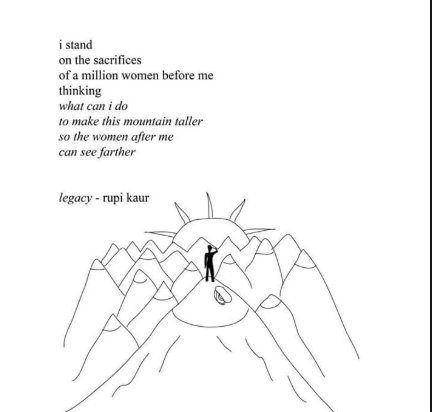 Here are a few more that we liked, we hope they feed your souls like they fed ours….
ON DEPRESSION
ON FEMINISM
ON BEING ENOUGH
ON LONELINESS
ON HEALING
ON FEELINGS
ON BEING ENOUGH
ON SELF LOVE
ON BEING YOUR OWN BEST FRIEND
ON STRENGTH
If you have a favourite, that we haven't shared, please let us  know, we just can't get enough x