Last week, Megan told us a little about herself and her journey through recovery from anorexia. This week, she has written in more detail, in this beautiful, honest and insightful piece. x
I can't tell you when it started, because if I did I would be lying. The truth is, I don't remember, it's all a blur really. What I do know is that there was no cause, no reason I developed an eating disorder, despite numerous doctors questioning me about my past, as if to find an easily explainable reason for my suffering. It is not that simple. My official diagnosis occurred at age 14, only because I was 'thin' enough to be counted as an 'anorexic' at that time. Before my BMI fell below 18, no healthcare professional mentioned anything about anorexia, even though I had all the other symptoms. It was only when by BMI was at a critical number of 13, that I started to get proper treatment.
It started with being hospitalised, then continued with weekly sessions at a public mental health centre for children and teens. I had to take time off school, as life became too hard to handle. I woke up every morning with dreadful thoughts as I knew the terrible battles that lay ahead. Having my mom prepare my breakfast, lunch, dinner and snacks as per my meal plan was terrifying. Every day was the same; sitting down for my routine meals with my heart pounding so much I swore it would stop, crying after eating 'unsafe' foods because I felt like a failure, sitting curled up beside the fire with a thousand layers to keep my bare bones warm.
When other girls my age started going to discos and house parties, I stayed in my own little bubble at home. I would look at them and wonder how they had the confidence to be so sociable, how they could go out dressed up and be happy while I intensely loathed my body. During this period I spent a lot of time studying as a way of distraction, and ended up getting 10 A's in my Junior Cert. Although I was happy with this, I saw it as a sign of how sick I really was. How I spent so much time studying instead of actually living. I decided it was time I take control of my eating disorder and try my hardest with recovery.
I skipped Transition Year and went straight into 5th year, where I met new friends and improved my confidence. I continued going to my counselling sessions throughout this time. I also tried various other treatment methods, including homeopathy, reflexology, meditation… Eating became less scary and more enjoyable as I began to eat foods I hadn't eaten in years. I could go for food with friends and be included in occasions involving food.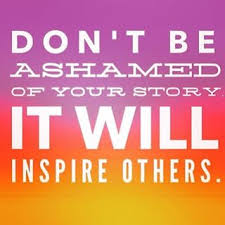 When the time came for me to decide on my after-school options, it was clear to me that I wanted to work in the area of mental health and learn more about people and how their minds work. I studied hard and was lucky to get my first choice to study Psychology and Sociology in the University of Limerick. I'm almost finished my first year there now and cannot believe how far I've come. Believe me when I say recovery from an eating disorder, along with other mental illnesses, is not a straight road. My journey was, and still is, very bumpy. I have my bad days but I also have my good ones. I've learned so much throughout it all that I am now such a stronger person than I used to be.
If I could go back and tell my 13 year old self something, it would be to embrace who you are, embrace every inch of it, because what you eat does not define who you are. Nor does the shape of your body or the calories you consume. If only I could have known how to love myself at that young age, so I wouldn't have to look back and think of all the wasted days of my youth. All the fun, laughter and chats I've missed out on and the friends and family I've hurt. But at least I know that now and can use this knowledge to help other boys and girls struggling with body image and eating disorders.
"I love the person I've become, because I've fought to become her"
Please contact Bodywhys, if you or someone you love is struggling and you need advice.