Before Christmas, we spent a lovely day in St. Aloysius College in Carrigtwohill. Now the girls are working on a lovely project for the Make a Wish foundation. We think they explain it best….
"We have started a social media campaign called the #makeawishchallenge where we trying to raise money to allow wishes be granted for brave children aged 3-17 battling life threatening illnesses. We are encouraging people of all ages to post a video, photo or boomerang of themselves "making a wish" which could be then blowing glitter/flour or anything to that affect off their hand or doing anything that represents them making a wish. We then ask they text "MyWish" to 50300 to donate €4.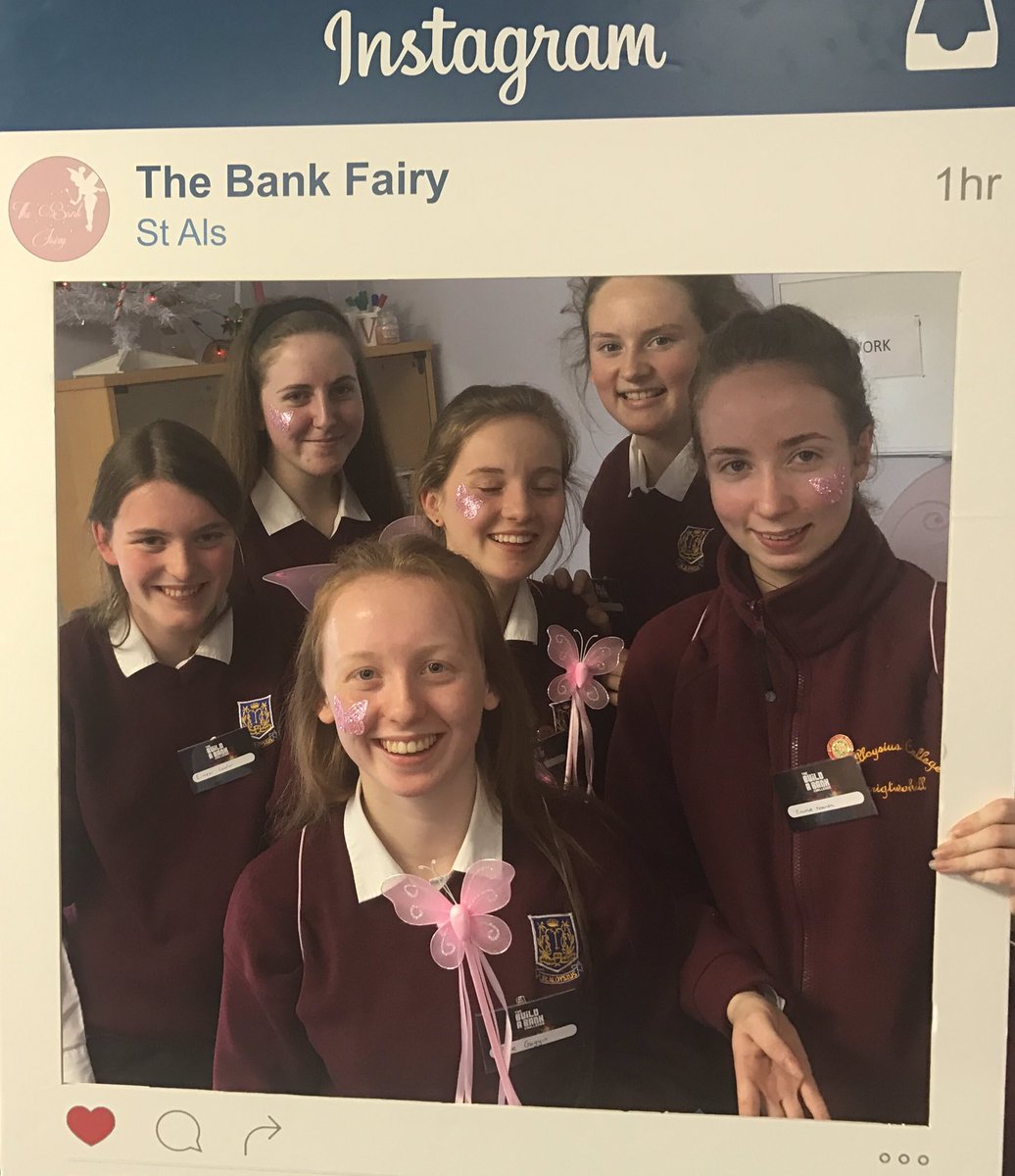 We also ask that they nominate 3 friends to also do the challenge in their caption as well as putting in what to text to donate. However to get this challenge going and to get the most amount of donations possible for this very worthy cause , we need your help. We would love if you could take part in this challenge and help us in granting magical wishes to brave children. We have posted instructions and an example on all our social media "The Bank Fairy".
We are happy to support the girls and hope you will to if you can. You can follow the project on Instagram, Twitter and Facebook.