As many of you may know, we ran 2 competitions over the month of May. One of those was a design competition where we worked with our amazing friends at The Wonderkind, who are launching a new range of beautiful badges, each featuring an inspiring female designed by one of you!
We had hundreds of entries and the amount of talent displayed absolutely blew our minds! You all made our jobs of picking an overall winner and 4 runners up, almost impossible! We admire all of your talent and love when young people use art to express themselves. We encourage you to keep it up!
Our overall winner and the winner of the Apple Airpods kindly sponsored by our friends at MCX Training and Development is…….
Julianne Moloney from Loreto Secondary School in Navan with her design of Malala!
We asked Julianne why she chose Malala and this is what she had to say " I chose Malala because I believe she is one of the most inspirational women out there as she is a true activist for female education. Malala is a role model for me because she does even more than talk about/ spread awareness about issues like gender inequality, she takes action such as the Malala Fund. At only 23 years old Malala is a Nobel Peace Prize winner making her the youngest Nobel Prize laureate. She has experienced, herself, the danger of simply attending school as a woman/young girl in areas such as Mingora, Pakistan where her very own High School and College were closed down and she and her fellow classmates experienced an awful attack. Malala, with first-hand experience of extreme oppression and inequalities of women, can teach us so much and she is the woman everyone can learn from and be inspired by her to take action the way she does."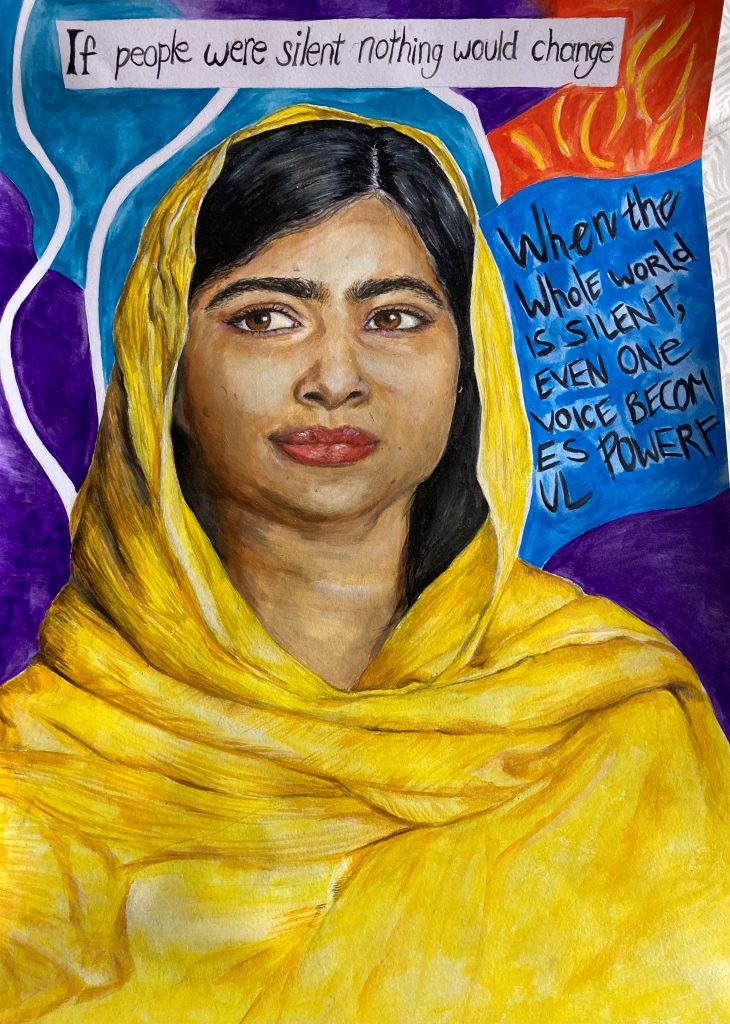 We also had to pick 4 runners up to join Julianne's design on the new range of The Wonderkind pin collection. Those 4 runners up are….
Kathryn Nic Fhail from Laurel Hill Secondary School FCJ in Limerick with her design of Ada Lovelace.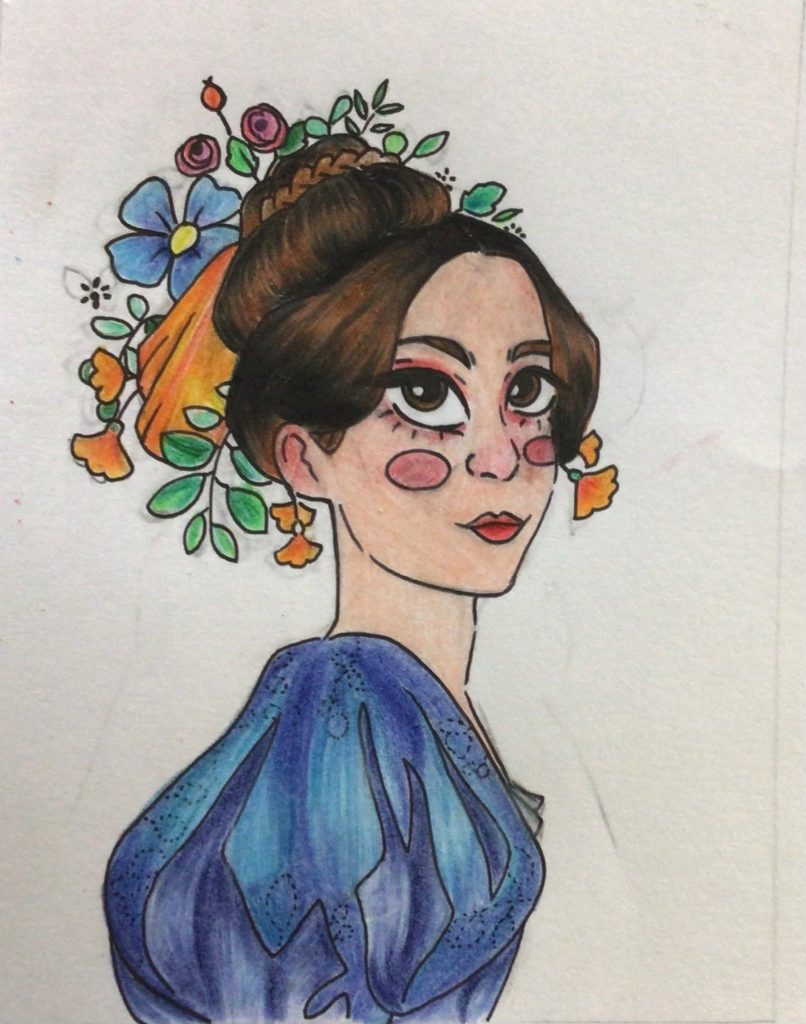 Emma Butler from St.Mary's College in Naas with her design of Cleopatra.
Sibel Ozmen from Mount Carmel Secondary School in Dublin with her design of Eriu, the Goddess of Ireland.
Aine O'Connor from Castletroy College in Limerick with her design of Josephine Baker.
Again, we want to thank every single girl who took the time to share their talent with us. We want to show our appreciation for you and your talent and will be sharing all of the entries over the coming weeks on our social media channels. Please keep being creative!
If you would like to support us and the work that we do,  you can donate below ❤