Jackie Fox is the mother of Nicole Fox Fenlon, affectionately known as 'Coco'. The name stuck when her little cousin couldn't pronounce 'Nicole'. Nicole was loved by everyone in her family and they were all extremely close. Her mother's favourite thing about her was that she always had a giddy, cheeky smile on her face and that every time she laughed her nose would scrunch up.
She was caring and loving to everyone, and that is why in January 2018 at the age of 21 when she died by suicide after years of tormenting and bullying, it was heartbreaking for everyone, especially her mother.
After losing her daughter, Ms. Fox wanted the bullies who had harassed her daughter, since she was 18, to be held accountable, but when she went to the Garda Station,  there was nothing they could do as the outdated act, which was set in 1997 before smartphones even existed, does not have any consequences for cyberbullying, whether that be a mean comment or extreme death threats.
Nicole's mother wanted change! The Harassment, Harmful Communications, and Related Offences Bill will make online bullying a crime, alongside revenge porn, digital harassment, and online stalking.
The Act will be named Coco's Law – after 21-year-old Nicole Fox Fenlon.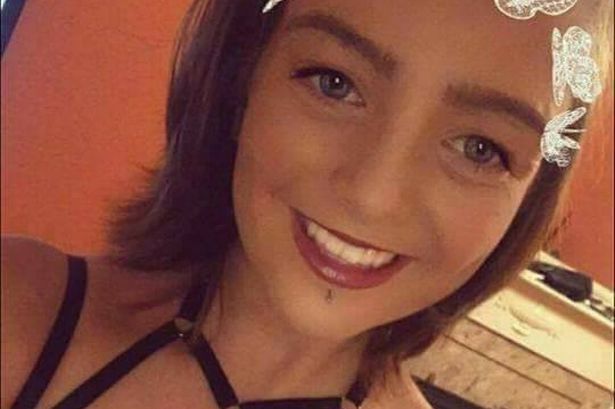 On Wednesday, Nicole's mother Jackie Fox handed a petition signed by over 35,000 people to Leinster House calling for the bill to be passed.
You can join over 35,000 people and sign the petition here. 
#WATCH The mother of a young woman who took her own life has pleaded with the Government to enact #CocosLaw, which would see cyber bullies face a significant prison term@SarahOC3News #VMNews reports⤵️ pic.twitter.com/gcclEfXi6s

— Virgin Media News (@VirginMediaNews) September 16, 2020
A huge triumph came as Justice Minister Helen McEntee has since promised that the bill will be in place by the end of the year.
Jackie Fox spoke outside Leinster House on Wednesday after delivering the petition. Through teary eyes, she spoke about how her Nicole took her own life from being "tortured" online.
We previously spoke to Jackie Fox, she mentioned her motivation behind getting Coco's law passed " My concern is that the government was too late for Nicole and many other young people and I do not want any other mothers to experience the same thing I have. Mental Health in Ireland needs to be addressed properly now that we can finally talk about it without judgment and this amendment is one huge step in the right direction."
Finally, we spoke with Jackie about what advice she would have for young people in a similar situation as Nicole was in. "The best way to overcome bullying is to talk about it, to let the people that love you know what's happening in order for them to help you find true friends and protect you from bullies because doing that by yourself is too much for one person." 
"For the mothers of children being bullied, screenshot and save any bullying material on social media to have the evidence if it's ever needed." 
What can you do to help? Sign the petition linked above but also sharing and spreading Nicole and Jackie's story through social media is key in order for Coco's Law not to be forgotten and stay in the public eye until the amendment is passed. Of course, the Shona team plan to support Coco's Law and hope that after hearing Nicole and Jackie's story you will too.
If you are being bullied and need to talk please check out some of these helpful supports:
TACKLE BULLYING: Lots of resources for kids, parents, and teachers on dealing with bullying.
SPUN OUT:  This is a one-stop-shop for all mental health issues. The articles are very matter of fact, helpful, and all bases are covered.
SAMARITANS: This helpline is open 24 hours a day and completely confidential. Call 116 123.
CHILDLINE: Helpline and online support, offering advice and support to young people under 18.
AWARE: Providing support and assistance to that section of society whose lives are affected by depression, bipolar disorder, postnatal depression, or suicidal thoughts.
TURN2ME: Support for anyone feeling anxious, sad, or lonely.
YOURMENTALHEALTH: Lots of information about Mental Health in Ireland.