The Shona Project is for girls, by girls and about girls. In order to make sure we always have the best interests of our girls at heart, we established our Youth Council, a group of young Irish women from all over Ireland, and with a range of different backgrounds and interests.
Our youth council help us make all our decisions, tell us when we're doing things right and break it to us gently when we're missing something special. They are our ambassadors and our eyes and ears on the ground. If you would like to apply to join this group of brilliant young ladies, get in touch. The more the merrier.
Lets meet the crew….

Aoife
---
Aoife is an artist and writer from Laois with a passion for sustainable fashion and global development. Having been diagnosed with autism at the age of 7 and hEDS (a rare connective tissue disorder) aged 15, she is an outspoken activist for the rights of disabled people. In her spare time, she loves to listen to music and crochet!
Grace
---
Grace is a 27-year-old self-proclaimed fairy living in Waterford. Grace has her own business – Grace Marie Creative – specialising in Social Media Marketing & Content Creation. Having had quite a rough time in school and in her early 20s with her mental health, Grace's goal in life is to help people, especially young women who may be experiencing similar struggles. Grace has plenty of opinions on politics, gender equality, environmental protection, sustainability, equality for people with disabilities, and mental health among other things. She LOVES animals and on any given day can be found working from home and chilling with her cats and dogs!
Aoife
---
Aoife is 23 years old and a recent business and marketing graduate from SETU, where she joined the Shona team in 2021 as a marketing intern, as part of her work experience in college. Annnd since then, we've been delighted for her to stick around.
In her spare time, she can be found chilling playing Animal Crossing, or out for her daily stroll! My favourite season is summer but my favourite time of year is Christmas. My favourite colour is pink 😊
Megan
---
Megan began as a Shona Ambassador in 2017 and has been sharing her story of battling anorexia with the hope to spread awareness of eating disorders and document her journey through recovery. She has a degree in Psychology and Sociology from UL and hopes to work in the field of mental health. She is 22 years old, originally from Mayo, and currently living in Cork.
Tara
---
Tara is 25 and has just started college as a mature student studying psychology. She is incredibly passionate about mental health and likes to talk about it at any chance she gets to try and help break the stigma attached to mental health problems! Tara also makes YouTube videos and has a podcast called One Too Many, both of which can either feature her talking about serious topics or just her talking pure nonsense, no in-between!
Destiny
---
Destiny is passionate about promoting storytelling and shared experiences as a way to encourage others to share their own experiences. She believes that stigma and shame hold us back when we should be celebrated as survivors of trauma. Destiny is studying Social Science and is a talented writer.
Emma
---
Emma, from County Kilkenny, is passionate about equality, human rights and politics, and aims to create a world in which everyone has equal access to opportunities and support. She battled with anxiety for a few years after her parent's divorce, and now uses her new-found strength to encourage conversation around mental health.
Raevynna
---
Raevynna, originally from South Africa, is a neurodivergent biracial transwoman with a strong passion for technology, wellness, fantasy, and feminism. She's a fierce advocate for body positivity, Queer rights, and creating space for neurodiverse minds to shine.
She is currently a Digital Transformation Analyst and qualified software developer. She is also one of the co-facilitators at TLC (Trans Limerick Community) a peer support group for gender-diverse individuals in Limerick.
In her spare time, she enjoys goofing around with friends, reading, bingeing unhealthy amounts of Netflix, and haunting local forests. Her ultimate goal in life is to be the mysterious old lady down the road who all the neighborhood kids are convinced is a witch.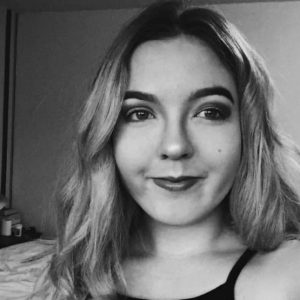 Isobel
---
Izzy is a talented writer, activist and debater with an amazing future ahead of her. She wrote a powerful post about labels which is one of our most read and shared posts to date. Check it out here.
Joy
---
Joy has been a Shona Ambassador for nearly six years. She is one of the founders of The Shona Book Club and a talented writer. She is a recent graduate who studied English at UCC. Joy enjoys reading and aspires to be a children's literature author.
Her favourite things are sunflowers, turtles, and swimming.
Daisy
---
Daisy is one of the founders of The Shona Book Club, and a talented writer. Her favourite book is The Cider House Rules by John Irving
Mikaela
---
Mikaela is 22 years old and from Co. Wexford. She is currently studying a BSc Hons degree in Applied Healthcare at Waterford Institute of Technology. Mikaela also works part-time as a Healthcare Assistant in a hospital. She enjoys going out to restaurants, doing her makeup, listening to music, watching TV, and meeting up with friends.
If you would like to join our youth council, just email us at info@shona.ie and tell us a bit about yourself. Unfortunately, you must be over 18 to apply.