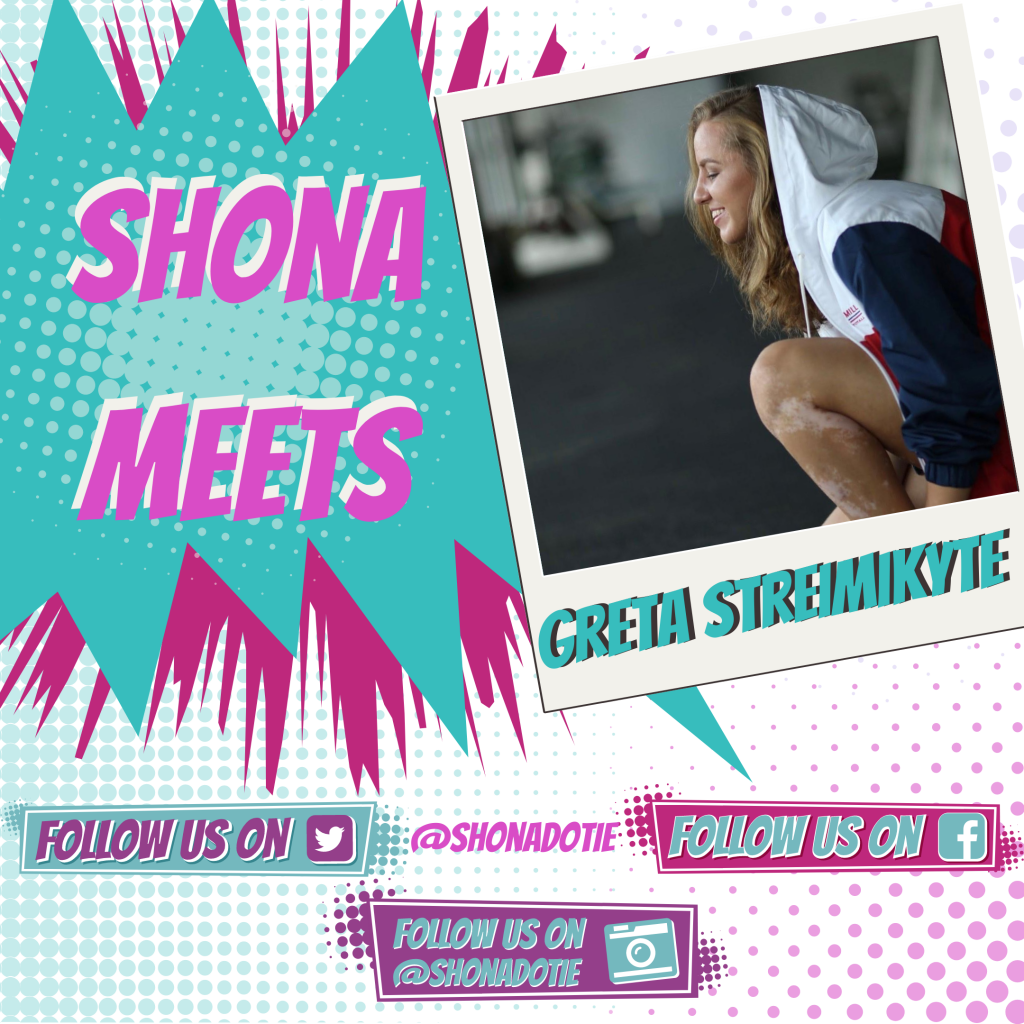 We have always mentioned that our impact is only as a result of the love and support that we receive from our followers. What some of you may not know is that we have some pretty amazing women that follow and support us too.
We decided we would like to introduce you to some of these kick*ss ladies.
This week, we got met the amazing Greta Streimikyte. Check out what we got chatting about…
Tell us a little about your love for sport. Have you always loved sport and athletics or when did you get into it?
If I'll be honest, if someone would have asked me 10 years ago that I will be loving my sport, athletics as much as I do today I would probably simply smiled and in my head would have been no way, but as I know it now life is funny that way. As I remember I was always an active child and I always loved PE classes even back when I lived in Lithuania but, I never thought of running as something I could be seriously involved in especially representing Ireland in the major championships.
I could say that my love for running has developed quite quickly, maybe it something got to do with my competitiveness, enjoying the training process, and discovering the honesty of the sport. It's all about showing up doing the work doing the little things that when the time comes will reflect on your performance. The beauty of that is that no matter how good or talented you are you can't escape the work if you want to be as best as you can be.
What are the main experiences or influences in your life that you believe led you to where you are today?
I would always think that it is the people that I've been surrounded by since the very beginning of my athletics journey. These were the people that supported me, believed in me even when I doubted myself, thought me so much about the sport, and would be there for me no matter what. I do count myself so lucky to be surrounded by these amazing people as without them I would not be where I am today.
What advice would you give a young girl who feels that career in sports might be for her?  Where does she even start?
I would believe that it is so important to just not be afraid to try new things not only in sport but in life in general. So if you do think that the sport might be for you just go and try different sports, join a local club and give it a go! As at the end of the day, you need to enjoy it and the more different sports you will try the more easer for you will be to find the sport that you will truly enjoy participating in.
What is your proudest moment as an athlete?
Representing Ireland in the 2016 Paralympic Games.
What do you think is the biggest challenge young women face now?
I think it would be doubting yourself in terms of going for the goals or dreams no matter what. I mean the social stigmas of what I can and cannot do.  I truly belie that in sport and in life you just have to go for it! I am not saying it's always easy society tent to dictate how we should live however, I believe that we all create our own journeys and we simply need to do what makes us happy.
What is the one piece of advice that someone gave you that has always stuck with you? 
Never stop learning.
Could you give the 3 top tips that you wish you could have given your younger self?
ALWAYS be yourself no matter what!
Dream big!
Don't be afraid of challenging experiences as that builds your character and makes you who you are.
What advice would you like to give the Shona Readers?
I would just like to say don't forget to be happy, live life to the fullest, as its all up to us to make it as beautiful as we want it to be!
Tell us about your teenage years? (Was it easy? Did you fit in? What were the challenges you faced?)
 I couldn't say that my teenage years were hard. I would say the hard aspect of it was coming to a new country and adapting to the new culture and learning the language. But as I look back it was more the phase of adapting and that is never easy.
Quickfire round:
What is your favourite song to have a good dance to?
Despacito Luis Fonsi
What are your hobbies?
I love to read books, I'm a true Netflix fan and traveling these would probably be the main ones.
You can check out what Greta gets up to on her podcast and Instagram 💕
Listen to Greta's Podcast here.