Perspective is a funny thing. It's crazy how everyone has a different view of the world around us. What we have found through growing up is that, if you think negatively, you see the world in a bad light. Nothing goes right and everyone and anything is wrong. But, if you think positively, the world can be such an amazing place. Don't get us wrong, it's ok not to be positive 24/7. Just maybe try it a little more than you usually would? We promise you won't regret it.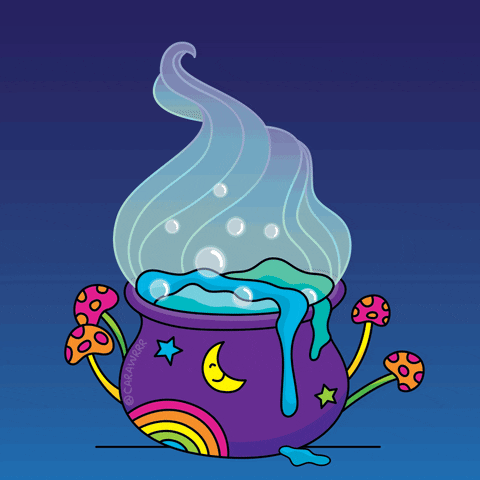 If we haven't convinced you, why not read this little poem we came across by Chanie Gorkin. It shows how sometimes we should try to see a perspective other than the one that we think is right. We should allow ourselves to consider that we might be mistaken.
Perhaps, being wrong allows an alternative understanding of a situation to emerge, one that may cause us far less torment, or even provide happiness?
Please practice being kind to yourself and at least consider that there may be an alternative understanding of a situation. ❤
"Worst Day Ever? by Chanie Gorkin"
Today was the absolute worst day ever
And don't try to convince me that
There's something good in every day
Because, when you take a closer look,
This world is a pretty evil place.
Even if
Some goodness does shine through once in a while
Satisfaction and happiness don't last.
And it's not true that
It's all in the mind and heart
Because
True happiness can be attained
Only if one's surroundings are good
It's not true that good exists
I'm sure you can agree that
The reality
Creates
My attitude
It's all beyond my control
And you'll never in a million years hear me say
Today was a very good day
*Now read it from bottom to top, the other way,
And see what I really feel about my day.*
If you need some help and want to reach out, here are some helpful supports available in Ireland.
SPUN OUT:  This is a one stop shop for all mental health issues. The articles are very matter of fact, helpful and all bases are covered.
TACKLE BULLYING: Lots of resources for kids, parents and teachers on dealing with bullying.
SAMARITANS: This helpline is open 24 hours a day and completely confidential. Call 116 123.
BODYWHYS: Online, phone and group support for eating disorders.
CHILDLINE: Helpline and online support, offering advice and support to young people under 18.
BELONGTO: Support for lesbian, gay, bisexual and transgender individuals in Ireland.
AWARE: Providing support and assistance to that section of society whose lives are affected by depression, bipolar disorder, postnatal depression or suicidal thoughts.
POSITIVE OPTIONS:  Advice and support for those experiencing crisis pregnancies.
TURN2ME: Support for anyone feeling anxious, sad or lonely.
If you would like to support us and the work that we do,  you can donate below ❤